A mural dedicated to black blood donors has been unveiled in south London to help raise awareness of sickle cell disease.
Found at Stockwell Hall of Fame, the artwork has been unveiled as part of an NHS Blood and Transplant (NHSBT) campaign for more black donors.
The campaign wants to combat sickle cell anaemia by getting more people of African and Caribbean descent to donate blood.
Sickle cell is more prevalent in these populations, and the NHS says ethnically matched blood offers the best treatment.
'Generous souls'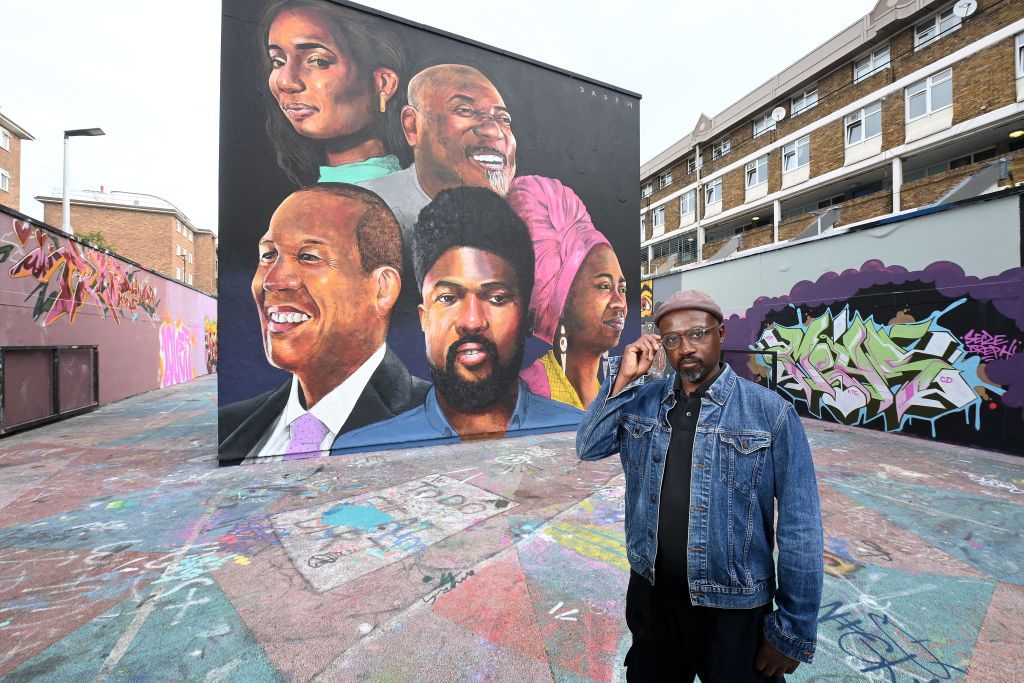 Behind the artwork was London artist Neequaye Dreph, who says "everyone in the black community knows someone with sickle cell".
The 49-year-old hopes the mural will "inspire more generous souls to come forward and save lives".
Sickle cell anaemia is caused by a genetic mutation that leads to the body making abnormal haemoglobin, which is found in red blood cells.
As opposed to their regular circular shape, the red blood cells adopt a more crescent-like shape. This makes them sticky, blocking vessels and restricting oxygen supply.
This causes excruciating pain and people with the condition can sometimes require regular blood transfusions to stay alive.
The disorder disproportionately affects people of African and Caribbean descent.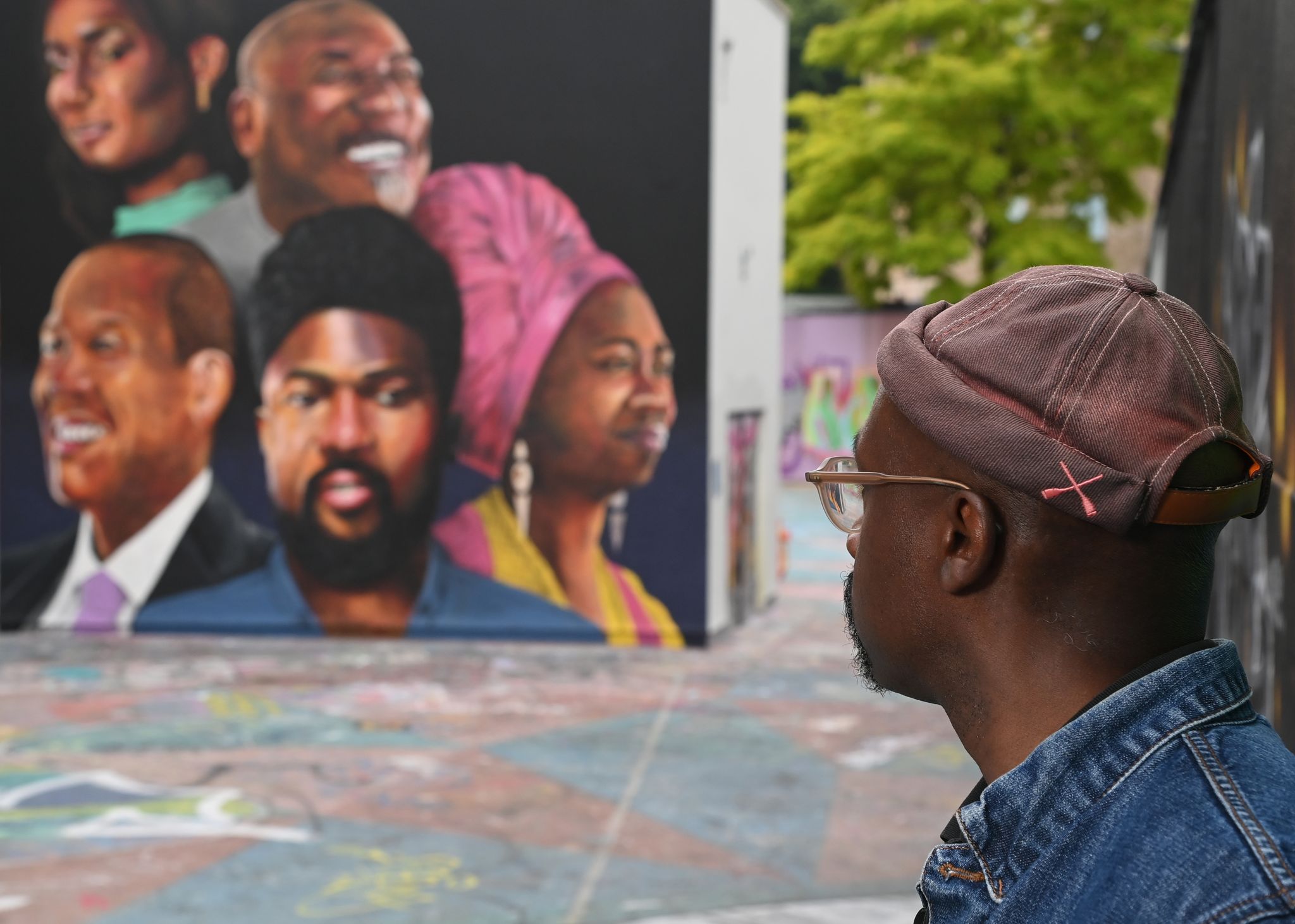 According to NHSBT, more than half of black donors have the blood type needed to help sickle cell patients – compared to 3% in the general population.
NHSBT says black donors can save up to three lives with each blood donation.
Source: BBC