A security guard has been jailed for six years for fatally injuring a shoplifter after chasing him from a branch of Marks & Spencer.
Sabeur Trabelsi, 45, a former Tunisian international footballer, struck Jason Page in Lower Earley, Reading, on 31 March 2021.
Mr Page, 51, hit his head on the ground and died in hospital the following day.
Trabelsi was previously convicted of manslaughter and perverting the court of justice at Reading Crown Court.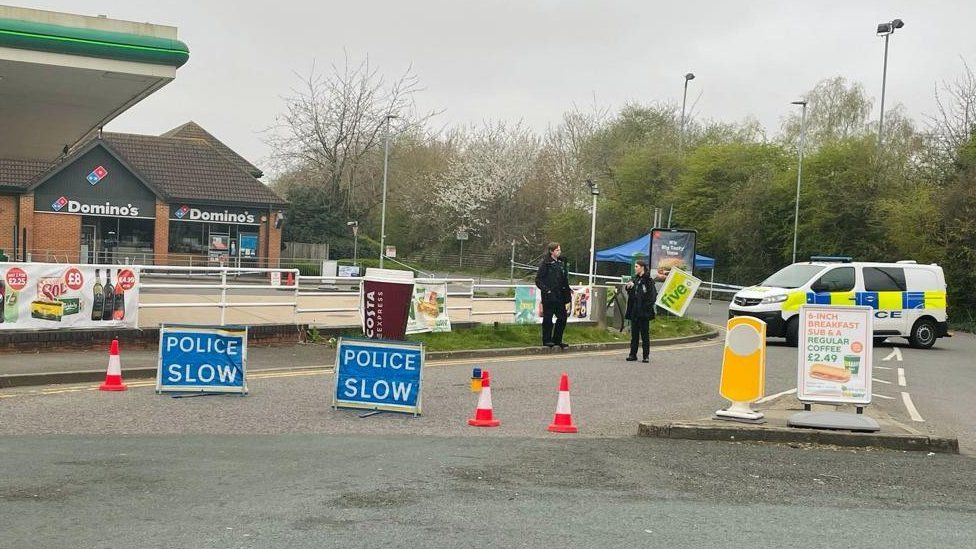 The defendant was in the last half-hour of his final shift at the store when Mr Page and an accomplice stole a large quantity of meat and a crate of beer, the court heard.
Judge Amjad Nawaz told Trabelsi: "You were attacked from behind by Mr Walker [the accomplice] causing no significant injuries.
"Mr Page continued on his way… You dealt him a blow that was quite forceful.
"He may well have been under the influence of drugs or alcohol. He fell as a free weight, without control of his body… and struck his head."
The judge said Mr Page appeared to recover but died 24 hours later in hospital from an "unsurvivable" skull fracture.
Trabelsi, a father of young children, gave the police an "untruthful account" of what happened, the court heard.
Passing sentence, Judge Nawaz said: "By lashing out in the way that you did, you must have intended some harm or were reckless to the harm caused.
"Members of the public, knowing that you were somebody in the security trade… expect a higher level of self-restraint because of the nature of the job and the nature of the personalities you are likely to come across."
A Marks & Spencer spokesman said: "Our thoughts are with Mr Page's family and friends at this difficult time."
Source: BBC