A man has died after a gas explosion at a house in Swansea.
Three others were taken to hospital after the blast in the Morriston area of the city, which shook houses miles away.
A major incident was declared and emergency services were called to the junction of Field Close and Clydach Road at about 11:20 GMT.
One property was completely flattened with Wales & West Utilities describing the structural damage as "severe".
South Wales Police said the body of the previously missing man was found during a search of Clydach Road.
The force said his family has been informed and an investigation was under way.
Morriston Hospital said two adults and a child were brought to A&E after neighbours said they saw a boy being pulled from the rubble.
A spokeswoman said: "The child and one of the adults were treated and discharged.
"The second adult was admitted with trauma injuries, and is in a stable condition."
The National Grid's website said 212 properties were without electricity but that was restored by 18:40 on Monday.
Swansea council leader Rob Stewart said about 100 people had been displaced.
The British Red Cross has sent a team of three to help and the council has set up a rest centre at Morriston Memorial Hall.
Support is being provided there for about 50 people until they are able to go home. Others have gathered in the Red Lion pub.
People living on the street said they heard a loud bang which sounded like a car crash, with roofs and doors being blown off houses.
Donn and Donna Fernandez said they and other neighbours rescued a teenage occupant of the house before they were taken to hospital.
Mr Fernandez said: "I came out of my house and saw the young teenager who lives next door in the wreckage of the house near the roof.
"Me and our neighbours got him out, he's only about 13."
Neighbour Pamela Evans said the blast felt like a bomb.
"It's like a warzone, it's unbelievable down there," she said.
"Windows have been smashed, doors have been blown out."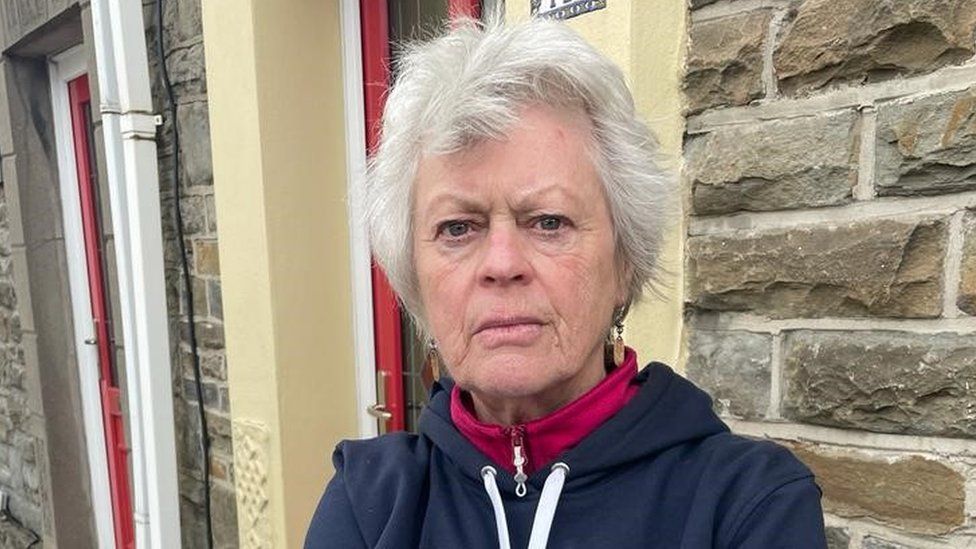 Alan Huxtable, who lives about 150 yards away on Field Close, said he was stunned by what he saw.
He said: "The pressure of the blast – you could feel that. The house was shaking.
"I just looked out of the window and I couldn't believe it. It took two or three seconds to realise what happened.
"I said to my wife, 'the end terrace house is gone, it's disappeared'."
There were tiles in his back garden, he said.
Fellow resident Marjorie Lewis said: "The roof was all on the floor and there was a boy in the rubble."
The boy was pulled from the wreckage and she called police: "They were here in two or three minutes. It sounded horrendous – it shook all the houses."
Ms Lewis said about four or five houses had been damaged in the blast.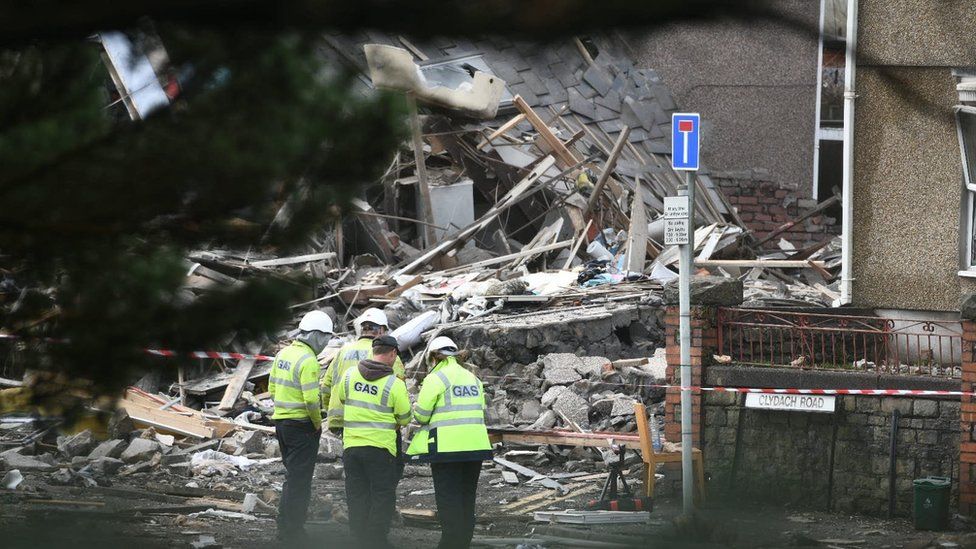 Mum-of-four Kakuli Khatun, 36, said her dining room window smashed.
She said: "I thought it was inside the house. I just took my youngest son and ran.
"I went out the house and and saw the damage. It's terrible."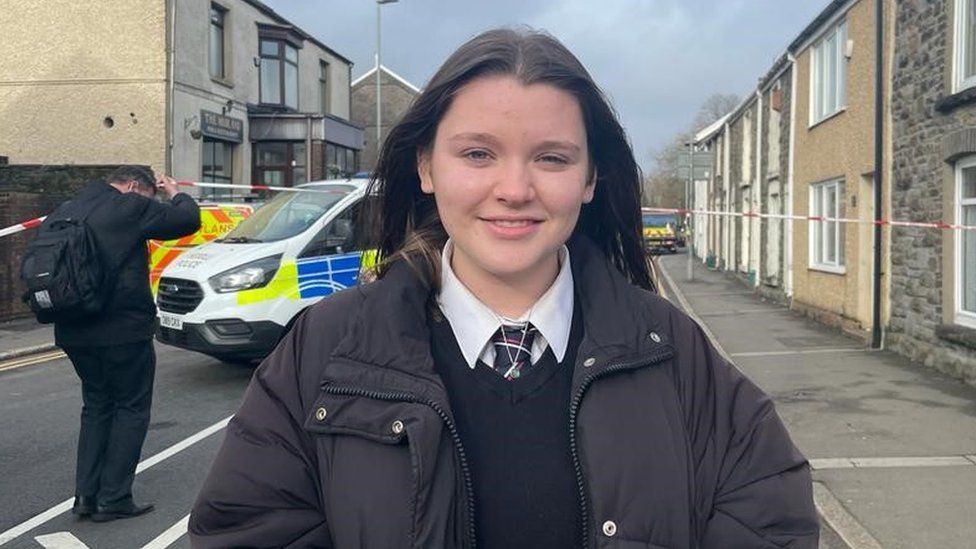 Mirain Owen, who lives about five minutes away from Clydach Road, was in school when she started getting messages on Snapchat about the blast.
She said her family had been unable to return home to collect anything.
The 17-year-old said: "The roads are closed and we aren't able to get in there by car."
Hayley Brown, of Field Close, said: "To see that house, the way that it was, was absolutely heartbreaking.
"It was just rubble."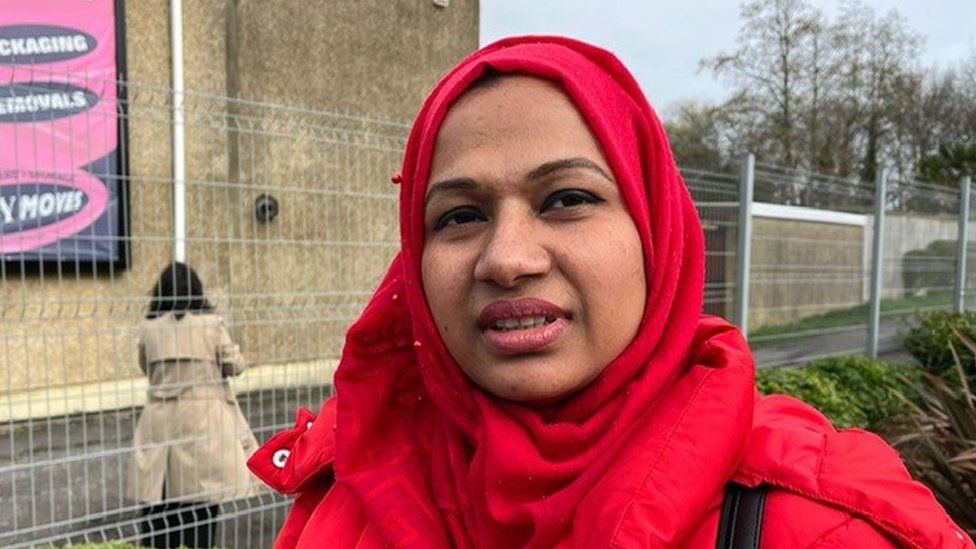 Swansea councillor Ceri Evans said he lives less than a mile away and was working from home at the time of the explosion.
"The whole house shook. All the windows shook, it was really noticeable. You could hear it and I ran out in the street," he said.
Swansea University researcher Ioan Humphreys lives eight miles away in Rhos, Pontardawe, and said: "The house next door to me is having lots of building work done, so initially I thought it was a massive skip being delivered and dropped on their drive – it felt that close."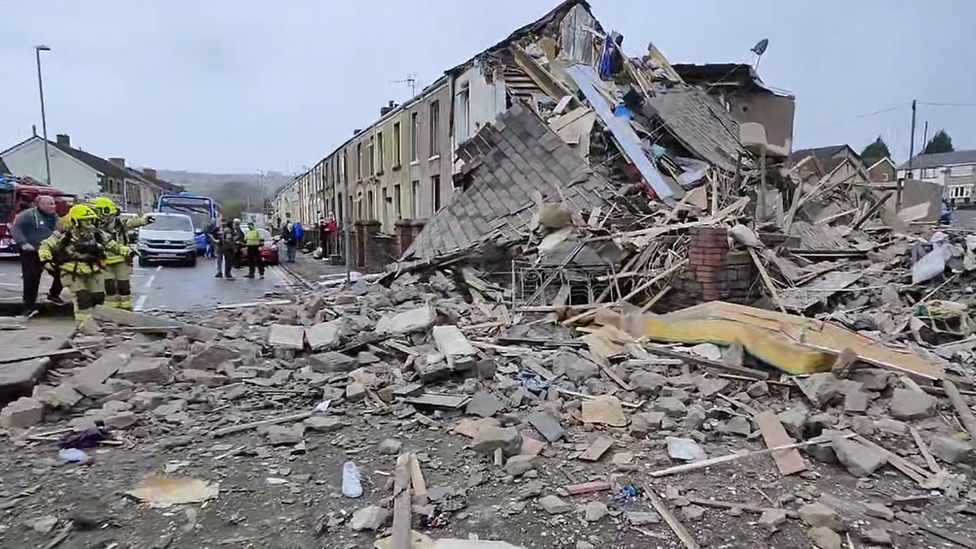 South Wales Police asked people to avoid the area and said Clydach Road was still closed on Monday evening.
"A cordon remains in place and people are asked to avoid the area," the force said.
"It is necessary to keep the cordon in place due to the ongoing risk to the public and the amount of debris which is blocking access roads."
Wales & West Utilities said: "We do not yet know the cause of the explosion and our engineers will continue to support the emergency services as they carry out their work."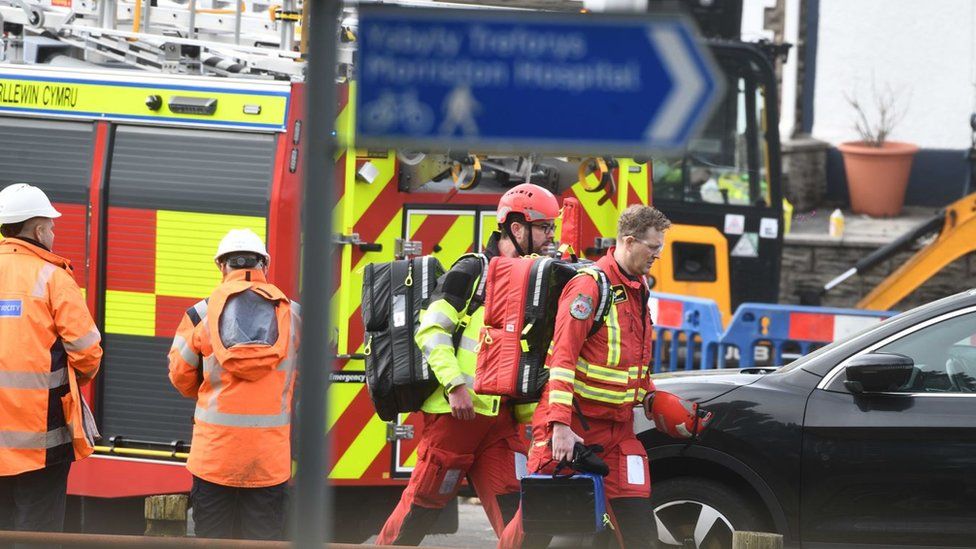 Welsh Ambulance Service and Mid and West Wales Fire Service also attended.
The fire service said crews were still working at the site on Monday evening.
Morriston Town AFC football club said it was "devastated" to hear the news and said locals should not hesitate to contact the club and come in to keep warm.
Source: British Broadcasting Corporation