Skeletal remains of a high-status Roman woman encased in a lead coffin have been unearthed at a hidden cemetery dating back 1,600 years.
Described as a "once-in-a-lifetime find", the female remains were discovered along with 60 other bodies at the site in Garforth, Leeds.
The skeletons are believed to include both late Roman and early Saxon men, women and children.
It is thought to be the first Anglo-Saxon cemetery found in West Yorkshire.
The cemetery was discovered as part of a standard archaeological survey on the site, which had been earmarked for development.
Experts said the fact the coffin had been made out of lead signified the skeleton was someone of importance.
David Hunter, principal archaeologist for West Yorkshire Archaeology Advisory Service, said: "Lead coffins were expensive. The fact the family gave this person the expense of getting sheets of lead and the expertise to make the coffin, then it tells us a lot."
Other burial practices found in the cemetery indicate early Christian beliefs as well as Saxon burials, which were accompanied by personal possessions such as knives and pottery.
Mr Hunter said: "At Garforth we've got the Roman graves which are roughly east west in alignment and the Saxon graves which are north south in alignment, so the differences stand out like a sore thumb."
Archaeologists who worked on the excavation hope the site can help chart the largely undocumented and historically-important transition between the fall of the Roman Empire in about 400AD and the establishment of the Anglo-Saxon kingdoms that followed.
Mr Hunter said the discovery would also help fill in historical gaps about the Kingdom of Elmet – the huge swathe of land before it was broken down into Yorkshire subdivisions.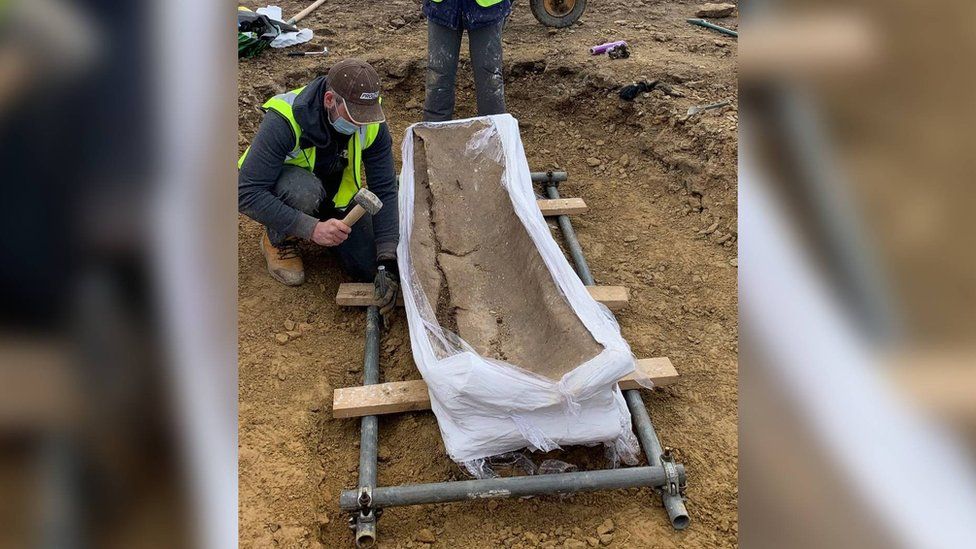 Describing the unearthing of the cemetery as a highlight of his career, he said: "This has the potential to be a find of massive significance for what we understand about the development of ancient Britain and Yorkshire.
"The presence of two communities using the same burial site is highly unusual and whether their use of this graveyard overlapped or not will determine just how significant the find is."
Although the exact location has been kept confidential at the developer's request, the excavation was in part prompted by the previous nearby discovery of late Roman stone buildings and a small number of Anglo-Saxon style structures.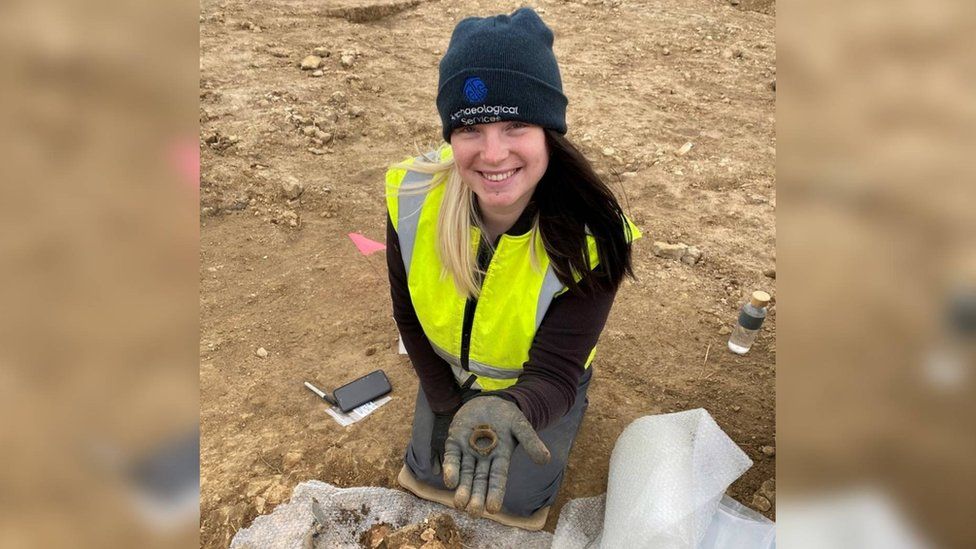 Now the dig is complete, expert analysis of the remains will take place, including carbon dating to establish the precise dates as well as chemical tests that can determine details such as individual diets and ancestry.
Because about half of the skeletons were younger than full adult age and consisted of some multiple burials, they will also be examined for signs of disease or injury.
But knowing exactly who these people were is something that will never be established.
Mr Hunter said: "We can find out through archaeological means and by scientific techniques a lot about their lives and where they came from but unfortunately we will never know their names."
Source: British Broadcasting Corporation