House rental prices in Northern Ireland are rising faster than in any other part of the UK.
The latest figures from the Office for National Statistics from March 2023 show prices in Northern Ireland rose 9.9% in the last year.
Prices rose 5.1% in Scotland, 4.6% in England and 4.4% in Wales.
An Ulster University academic who analyses data for the sector said the private rental market is "on its knees" and "facing the perfect storm".
Dr John McCord said there are fewer properties on the market and, for those that are available, the prices are rising, creating a huge "demand and supply issue".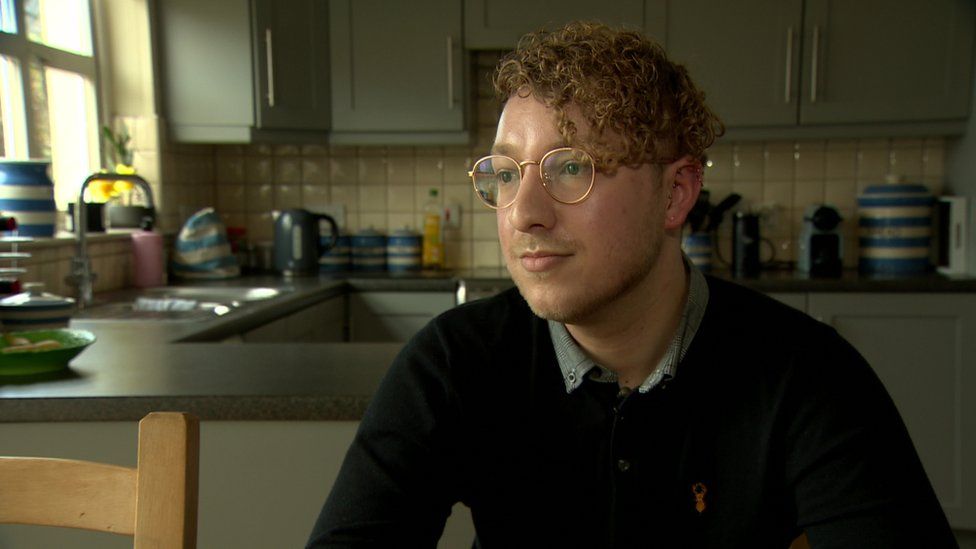 Danny McCombe previously rented in Belfast and is keen to do so again, but is finding it difficult to get a viewing since his last lease finished in August.
"I've noticed it's become a lot trickier," the 23-year-old teacher said.
"You don't even get to the viewing process – I've had a lot of viewings cancelled last minute.
"It's really hard to inquire about houses because there's just so many people applying for the same property. If you don't inquire within the hour of a property going up you have no chance."
Mr McCombe has also been asked for additional documentation such as payslips and bank statements ahead of viewing a property, as agents try to shortlist suitable candidates; requirements, he said, he has not experienced before.
He has also increased his budget from £600 per month to over £800, but said that still is not yielding many more potential properties.
'No rights, no voice'
One woman who spoke to BBC News NI said she had lived in seven rental properties in five years with her two sons.
In each case, the landlord decided to sell and she had to leave. She said the process affected her mental health.
"We have no rights, we have no voice and we have no support when facing eviction. I felt so desperate and had no control.
"Demand is so high that it's hard to have options. I was viewing run-down properties and was told: 'if you don't take it, somebody else will'."
Costs are on the rise for landlords due to a combination of higher mortgage interest rates, a cut in tax relief and new legislation.
Those within the industry say it is leaving little incentive to continue and some landlords are shifting to short-term lets or selling up. For most of those left, there's no option but to raise rents.
Ulster University research shows the average price of a rental property in Northern Ireland is around £778 per month.
In Belfast, that figure is £870. But that is the average – on any property website, property seekers will find houses and apartments advertised for more than £1,000 per month.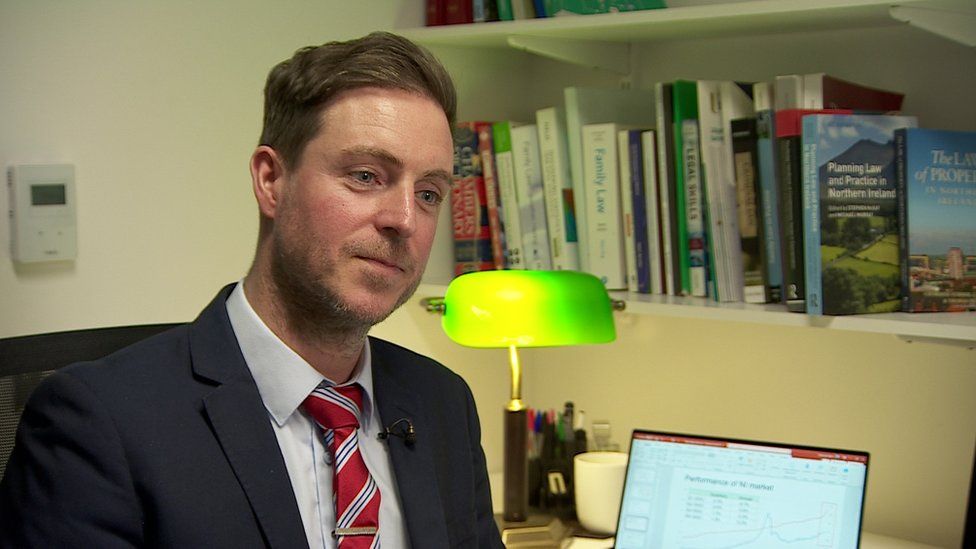 Dr McCord compiles the information for the Ulster University's Northern Ireland rental reports.
He said the lack of rental properties is down to a number of factors, including landlords exiting the market and existing tenants taking longer lease terms.
"That's resulted in a decline in rental properties of around 50% from 2015 to date.
"Rents have increased relatively speaking 48% to what they were five years ago and when you bring this in – it's this cocktail, this blend that's brewing the perfect storm."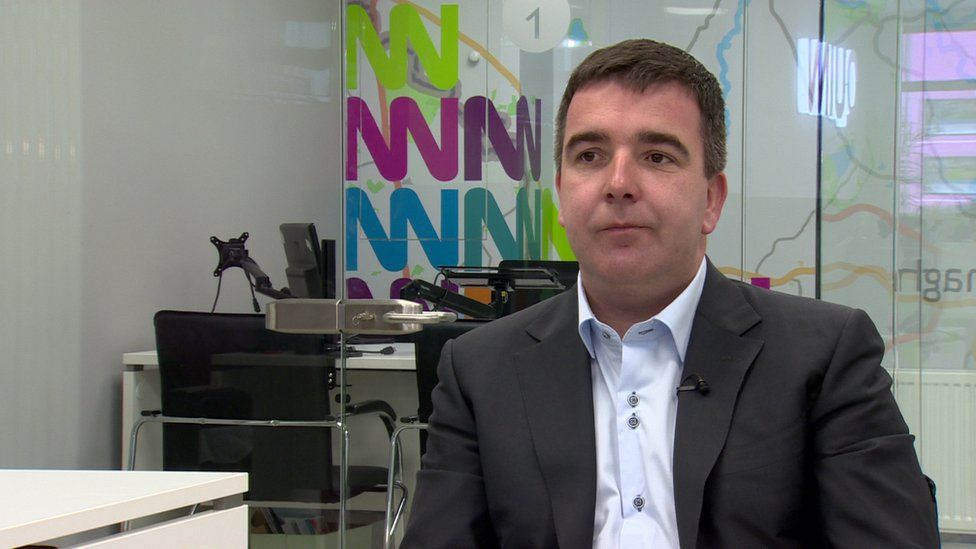 This issue is not just affecting those looking for properties in Belfast, it is right across Northern Ireland.
Jonathan Quinn runs estate agencies in Banbridge, Ballynahinch and Downpatrick.
"Every day in our offices there are people coming in who are clearly very good tenants, clearly a tenant you would recommend to any landlord," he said.
"In the past we would have taken those people and said we have X, Y and Z properties, let's give them a choice – but unfortunately now we don't have the property stock."
'Tough policy decisions needed'
According to figures from the Department for Communities, the number of landlords signed up to the Landlord Registration Scheme has dropped by over 10% in the last three years.
In 2020, 45,777 were registered – this year that figure is 40,442.
Dr McCord also said the sector was seeing "evidence of rent bidding", where potential tenants will offer a highly monthly rental or offer rent for the next few months or year upfront.
"We have up to 50 inquiries and a waiting list of 15 to 20 people per viewing per property, so it really is a sector on its knees in relation to that demand and supply imbalance," he added.
Away from the private rental sector, over 44,000 people are currently on the waiting list for social housing in Northern Ireland.
But prices there are going up too, with the Housing Executive raising rents by 7% last month.
Affordability is also a serious concern, Dr McCord said, adding that "approximately 65% of renters would fall outside of the 25% income ratio", a measure that looks at whether people are spending more or less than a quarter of their income on rent.
He explained only 15% of renters are currently falling within the 25% affordability threshold.
"Some tough policy decisions are going to have to be made to support our renters but also our landlords," he said.
Source: bbc