French patrols often describe their mission as a game of cat-and-mouse, played against the clock, in the dark.
The northern French coastline offers a smorgasbord of hiding places for smugglers. Trees give good protection from surveillance planes, World War Two bunkers are ideal accommodation for passengers, and sand dunes and scrubland hide boats and slow patrols.
Equipment has helped. UK-funded drones, equipped with thermal-imaging cameras, have changed the game for gendarmes here, spotting people even under tree cover.
Specialist buggies built for sand dunes – another contribution from the UK – have helped units get there faster. But the last stretch to where a boat is being prepared for launch often must be covered on foot – through soft sand and thickets of thorny shrubs, sometimes chest-high.
I've seen officers emerge from the chase with long deep scratches on their bodies – the thorns having torn through both uniform and flesh.
It's not hard to hear a patrol wading through that scrub. By the time gendarmes arrive, there's often just an abandoned boat and some petrol left behind.
The smugglers know what they're doing.
There is, the UK government says, no silver bullet. But the resources ploughed into this coastline, year after year, are having some effect: 30,000 crossings attempts have been intercepted so far this year.
And this latest deal contains two key messages about what's working – operationally and politically.
Firstly, there's more investment for equipment and patrols, with the goal of doubling the proportion of crossings that are intercepted.
And secondly, there's a new agreement that France will host British officers in command centres on French soil, to share information and help direct resources.
Sources close to the negotiations also tell me that France has also offered to allow British officers to come out on patrol with French unit as observers.
And Tony Smith, former Border Force director-general, believes it's a step in the right direction.
It might reduce the flows if it works, but it's not going to stop the boats altogether.
"We haven't had very much control in the past, about exactly how the French deploy the resources we're paying for," he told me. "This new agreement means that we have now got operational and tactical liaison going on about deployments."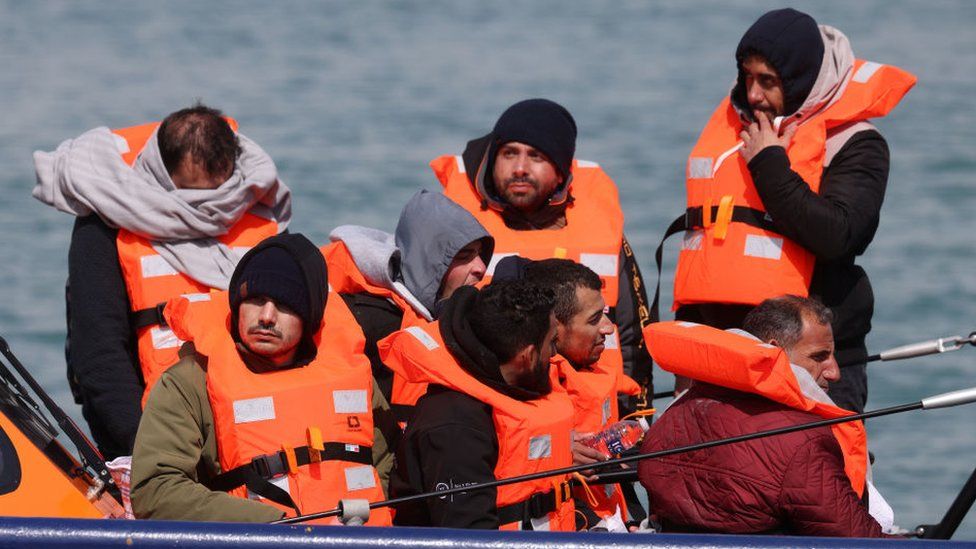 The UK has lobbied for years to have police on the ground here.
When I asked the French Interior Minister last year about France's refusal of this request, he said it was an issue of sovereignty. Giving me a little smile, he added: "Sovereignty is something the British understand."
So this new concession by the French government could be read as a sign of slowly warming relations between Paris and London, after years of tension under Boris Johnson and Liz Truss.
"I'm hearing that liaison with the French is much better now than it was," said Tony Smith. "Now that Rishi Sunak and Suella Braverman have reached out the olive branch to the French, that seems to have paid at least some dividends."
"These observers could help [the UK] understand the difficulties we are in," said the Republican MP for Calais, Pierre Henri Dumont. "We cannot have half our police officers on the French coast. We don't have the human resources. We're talking about human personnel, not just drones and cameras."
Others here are more cynical. As one official at the Calais town hall privately suggested to me, including British police in the operation here – even as observers – makes it harder for those in the UK to continue pointing the finger of blame at France.
Source : BBC News