Before the Australian Prime Minister set off to visit the United States, there were voices for the US-Australia nuclear submarine cooperation.
According to exclusive news from Reuters, four U.S. officials revealed on the 8th local time that as part of the U.S.-UK-Australia "Ocus" agreement, Australia is expected to purchase as many as five U.S. "Virginia" class nuclear submarines during the 2030s.
According to the "Ocus" agreement signed by the United States, Britain and Australia in September 2021, Australia will become the second ally after the United Kingdom to obtain US nuclear-powered submarine technology. According to Reuters, the agreement will be carried out in multiple stages. According to a US official, at least one US submarine will visit Australian ports in the next few years. and new nuclear submarines of American technology. But U.S. officials did not elaborate on details of the planned new submarines, including information on where they will be produced.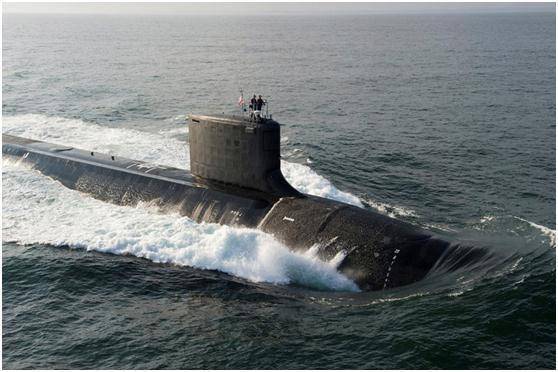 On August 18, 2013, the US "Virginia" class nuclear submarine "North Dakota" (SSN784) in the Atlantic Ocean was pictured from US media
The report also said that two U.S. officials who did not want to be named said that the United States will deploy some nuclear submarines in Western Australia around 2027; Buy 2 more.
Regarding the above content disclosed by US officials, it is reported that the Pentagon asked reporters to seek a response from the White House, but the White House refused to confirm any details about the upcoming announcement. The Australian embassy in the United States did not immediately respond to a request for comment; the British embassy in the United States did not respond directly to a comment, merely reiterating a statement in London that British Prime Minister Rishi Sunak would travel to the United States to discuss the "Ocus" content. Further talks.
The report mentioned that U.S. President Biden will host Australian and British leaders in San Diego, California next Monday to formulate next steps for providing Australia with nuclear-powered submarines and other weapons.
According to US media reports the day before, the Australian side announced that Australian Prime Minister Albanese will visit the United States soon to meet with US President Biden. According to reports, the two leaders will unveil details of a trilateral defense agreement to be signed by Australia, the UK and the US in 2021.
Earlier this month, Peter Dutton, leader of Australia's opposition Liberal Party, made remarks that caused disturbances in Australia and Britain. Australian media hyped that Dutton publicly compared the US and UK nuclear submarines on March 1 local time, saying that the US "Virginia" class submarine is Australia's best choice, while the UK has no additional capacity to build new nuclear power for Australia in accordance with the "Ocus Agreement". submarine. The remarks sparked criticism from some Australian government officials and the British side. Some British government insiders asked, "Where is the evidence? This is wrong."
Source : soho.com