Blues fans across Manchester have been celebrating their club's first Champions League title.
Thousands gathered at live screenings, where they watched Manchester City secure the Treble after beating Inter Milan 1-0 in Istanbul.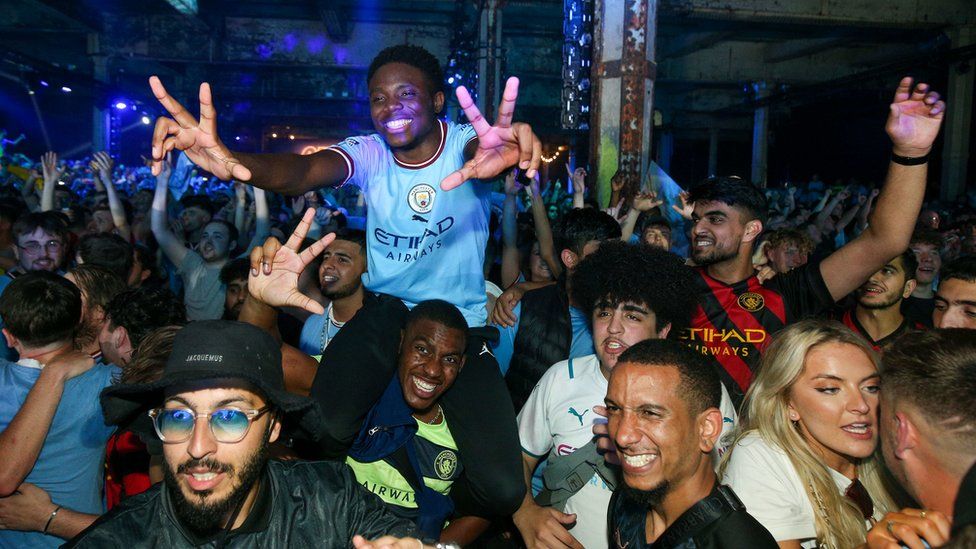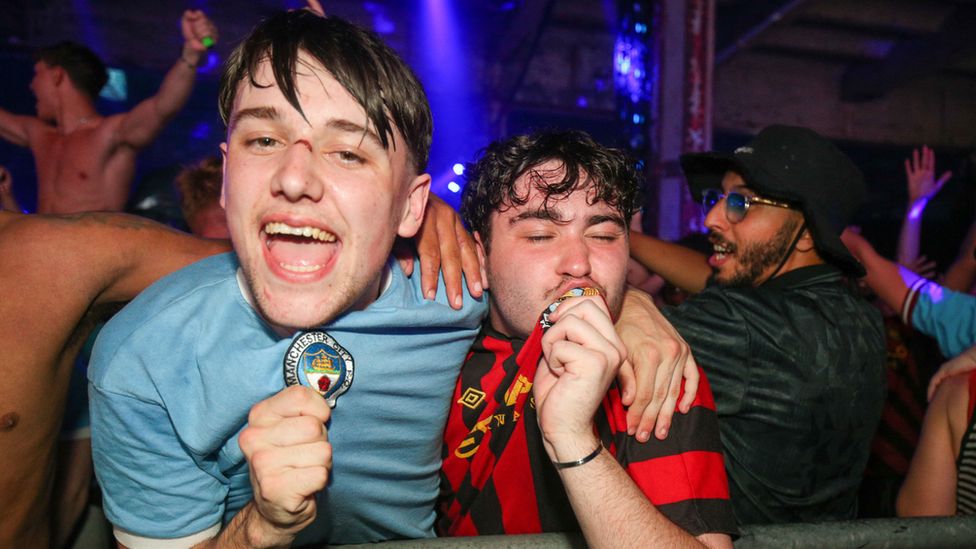 Others continued celebrations late into the night outside the Etihad Stadium.
Ecstatic fans told the BBC they were "over the moon".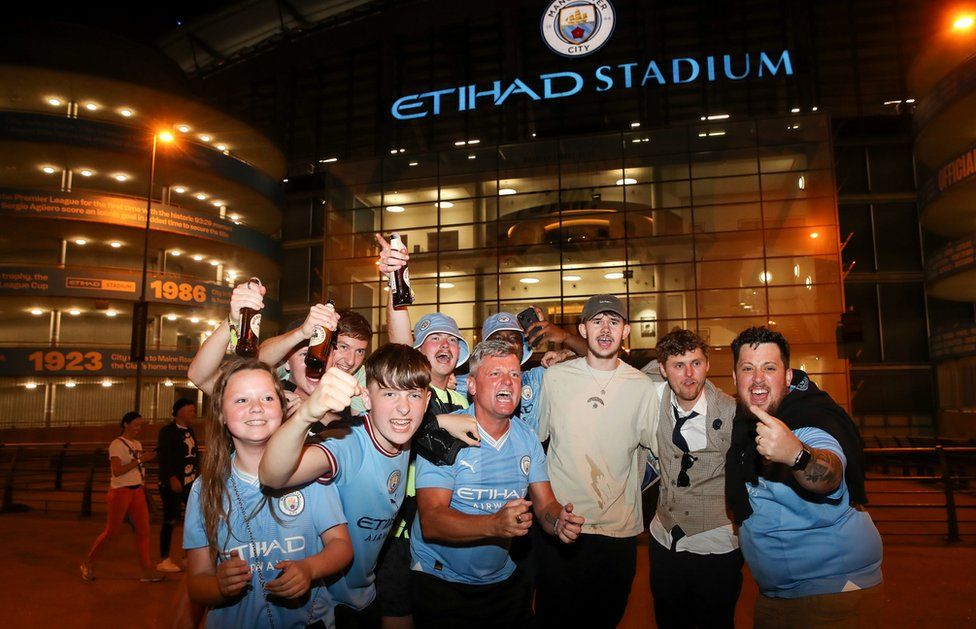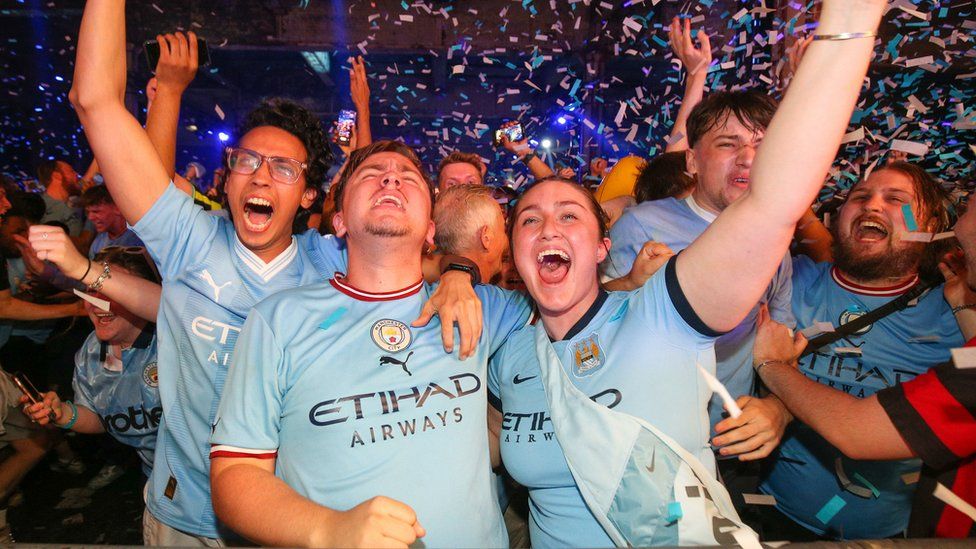 One woman said: "It was honestly the best moment – it's never over until the 90 minutes are over."
Another fan said: "I couldn't have ever dreamt this but over the last 10 years, I suppose it's been coming."
City captain Ilkay Gundogan paid for 120 local people involved with the Community Integrated Care charity to have a Turkish meal while watching the game.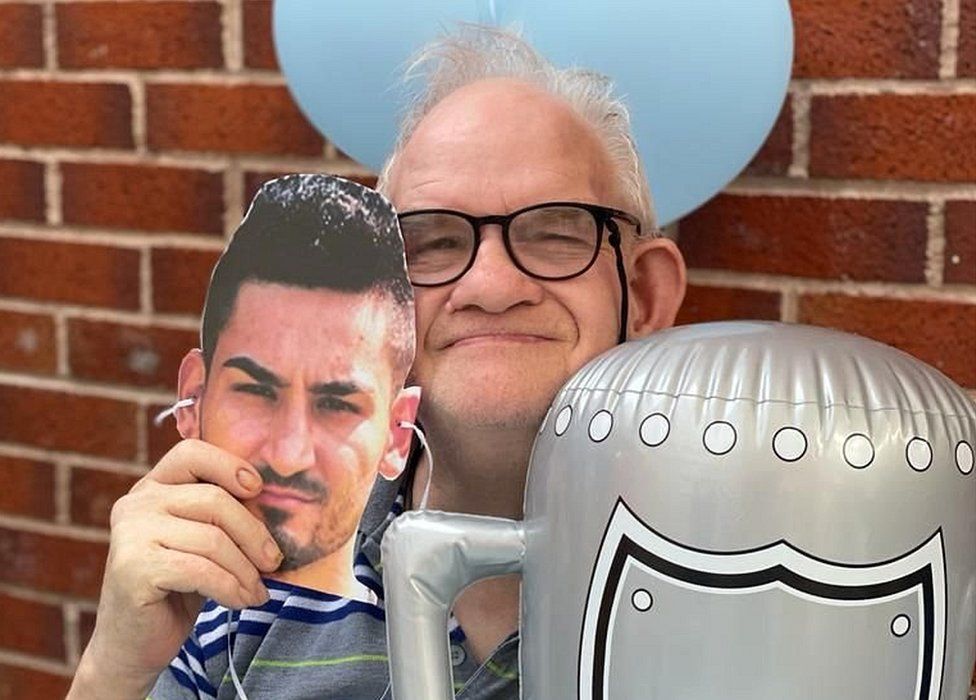 The German midfielder, who was born to Turkish parents, has supported the group since the coronavirus pandemic and wrote a letter, saying: "The challenges you face on a daily basis require immense courage, and your ability to overcome them is remarkable."
Greater Manchester Police said the night "passed without any significant trouble" locally but one man was arrested on suspicion of damaging a police vehicle.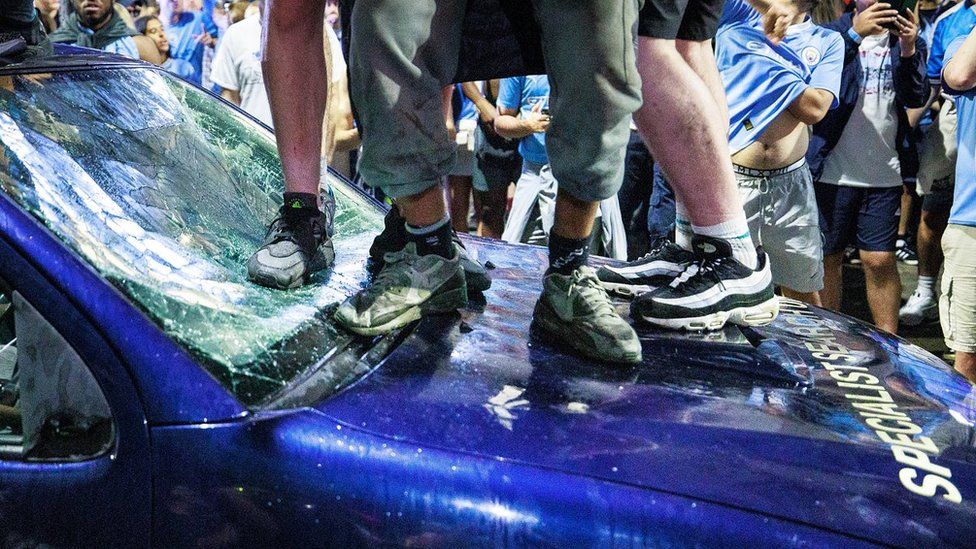 Officers added they made "several arrests" on suspicion of public order offences following "minor incidents" in Piccadilly Gardens.
In Istanbul, players celebrated with their families.
At least 20,000 City fans travelled to watch the final in Turkey.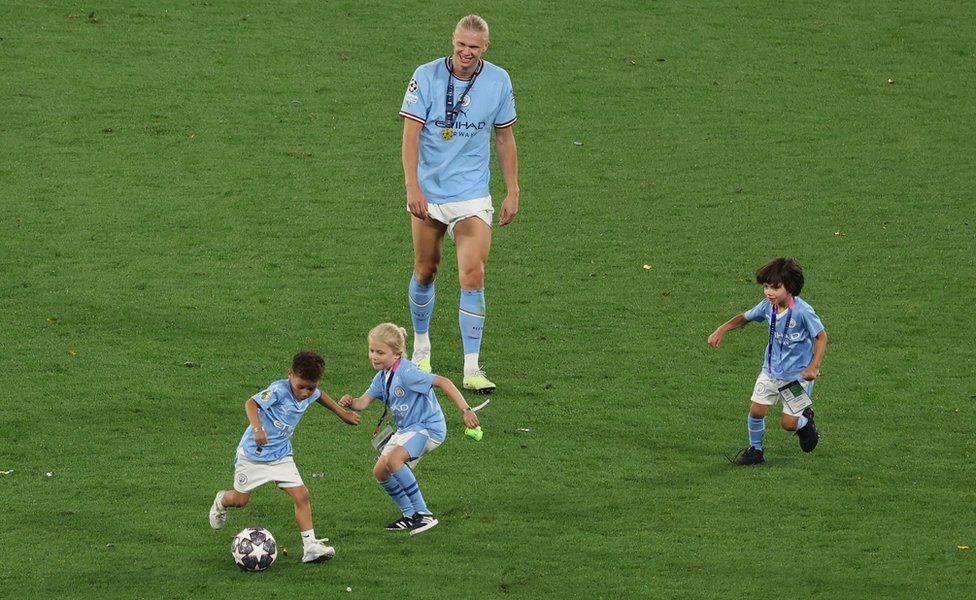 The triumphant squad are due to land at Manchester Airport later and will hold a trophy parade on Monday.
Sections of Oxford Street and Hall Street will close in Manchester city centre on Sunday in preparation.
Thousands are expected along the route, which starts at Tonman Street, Deansgate, at 18:30 BST on Monday, before travelling through St Mary's Gate, Cross Street, King Street and then finishing on the corner of Princess Street and Portland Street.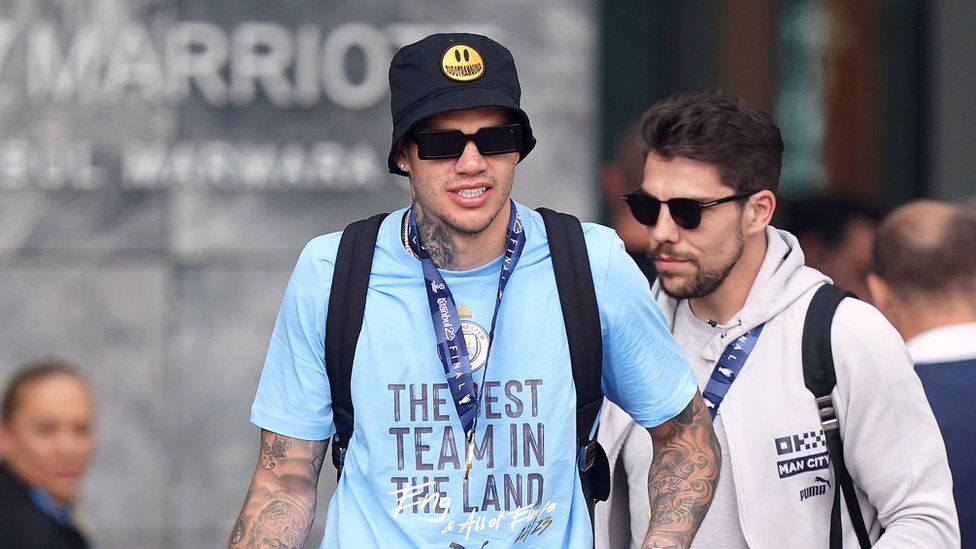 A stage show will be held in Oxford Street, where entertainment starts at 17:30 BST with the squad expected to arrive at about 19:30.
Transport officials urged fans to travel by tram to St Peter's Square and Victoria but to avoid alighting at Deansgate.
Workers in the area were also advised to expect a longer journey time.
Supt Gareth Parkin, from Greater Manchester Police, said: "The parade will be a joyous occasion… and while we expect the vast majority of people coming together to be genuine fans, we urge you not to drink in excess or be involved in anti-social behaviour."
Source: BBC